Beer & Analytics X -
April 13th, 2023
Time
Event
5:00 PM – 5:30 PM
Registration
5:30 PM – 5:55 PM
LinkedIn Meetup Networking, Beer and Food
6:05 PM – 6:10 PM
Opening Remarks, Martin McGarry
6:10 PM – 6:35 PM
Amanda Makulec MPH

, Executive Director,

Data Visualization Society

– Translating Data Visualization Inspiration Into Analytics Applications

6:35 PM – 7:00 PM
Paul Moxon,

SVP Data Architectures and Chief Evangelist,

Denodo –

Modern Data Platforms for Data-Driven Organizations

7:00 PM – 7:25 PM
Anthony Pitfield, Senior Go-To-Market Lead for Artificial Intelligence and Machine Learning, AWS Canada
7:25 PM – 7:50 PM

Panel Discussion: How Chat GPT-4 will Change the World – Panelists include:

Allan Wille

, Co-Founder and CEO,

Klipfolio, Martin Cloake

CEO, R

aven.ai, Rima Al Shikh

, Founder & CEO,

Begin AI
7:50 PM
Closing Remarks, Martin McGarry
5:30 PM – 9:00 PM

Conference Booths, LinkedIn Meetup Networking, Beer and Food
5:00 PM – 5:30 PM – Registration 
5:30 PM – 5:55 PM – LinkedIn Meetup Networking, Beer and Food
6:05 PM – 6:10 PM – Opening Remarks, Martin McGarry
On QuietEvents Channel to allow you to socialize, eat and drink, or listen:
6:10 PM – 6:35 PM – Amanda Makulec MPH, Executive Director, Data Visualization Society – Translating Data Visualization Inspiration Into Analytics Applications
6:35 PM – 7:00 PM – Paul Moxon, SVP Data Architectures and Chief Evangelist, Denodo – Modern Data Platforms for Data-Driven Organizations
7:00 PM – 7:25 PM – Anthony Pitfield, Senior Go-To-Market Lead for Artificial Intelligence and Machine Learning, AWS Canada
7:25 PM – 7:50 PM – Panel Discussion: How Chat GPT-4 will Change the World – Panelists include: Allan Wille, Co-Founder and CEO, Klipfolio, Martin Cloake CEO, Raven.ai, Rima Al Shikh, Founder & CEO, Begin AI
7:50 PM – Closing Remarks, Martin McGarry
5:30 PM – 9:00 PM – Conference Booths, LinkedIn Meetup Networking, Beer and Food
Amanda Makulec, MPH is a health data visualization designer, teacher, and speaker based in Washington DC. She has worked with global health programs, community organizations, private sector corporations, and federal agencies to design and teach others how to create effective data visualizations for more than a decade, with a focus on visualizing data responsibly.
She has frequently published and presented on the complexities and human impacts of how we communicate health information, including in publications like Fast Company and the New York Times. Amanda currently serves as the Executive Director of the global Data Visualization Society, and holds a BA in Zoology and Sociology from Miami University and an MPH from Boston University School of Public Health.
Paul Moxon is the SVP Data Architectures and Chief Evangelist at Denodo. He works with customers to help them understand the benefits of data virtualization and advises them on how the Denodo Platform fits into their information architecture. Paul has over 30 years of experience with enterprise middleware technologies with leading software companies such as BEA Systems and Progress Software.
Anthony Pitfield is the Senior Go-To-Market Lead for Artificial Intelligence and Machine Learning at AWS Canada. Building on 10+ years of experience, he works with organizations across Canada and Latin America to develop and launch their AI and ML services. Previously, Anthony was a senior managing consultant at IBM, focused on applying machine learning and artificial intelligence to IoT, Edge, and digital operations.
Allan Wille is the Co-Founder and CEO at Klipfolio, a widely used SaaS business analytics platform. He has over 20 years of experience leading software companies and was one of the early adopters of Cloud computing and the SaaS business model. Under Allan's leadership, Klipfolio has grown rapidly from a few hundred customers in 2012 to over 5,000 around the world today. He is a frequent blogger, speaker, and advisor on leadership and technology startups. Allan previously co-founded Espial, an internet device software firm that was publicly traded on the TSX. Allan is a resolute optimist, a designer by training, a frequent cyclist and a passionate advocate for Ottawa's tech community. Allan lives in Ottawa with his wife and two daughters.
Rima Al Shikh is a successful tech innovator and entrepreneur. With over 15 years of experience, she is an established and respected leader in the tech community and an inspiration to many young entrepreneurs.
Cofounding Nabbesh, Rima's first startup, marked an early success and armed her with experience as a leader and an entrepreneur. She has since founded two other successful tech startups, including her current, Begin AI, which she founded in 2020 after relocating to Canada in 2018.
As the CEO of Begin AI, Rima is leveraging the power of artificial intelligence to solve some of the world's most critical challenges, such as secure personalization and predicting user engagement through machine learning. Driven by her passion for innovation and entrepreneurial spirit, Rima is building not only a business but a technology that positively benefits humanity as a whole.
Denodo enables organizations to connect to all of their data in real time. For every organization data and its related infrastructure is constantly evolving. As a result, enterprise data will always remain distributed. The Denodo Platform gives IT organizations the flexibility to evolve their data strategies, migrating to the cloud, or logically unifying data warehouses and data lakes, without affecting business. The Denodo Platform also accelerates data provisioning through reduced data replication, it enables consistent security and governance across multiple systems, and it gives your business users the flexibility to choose their preferred applications.
Whether you're looking for compute power, database storage, content delivery, or other functionality, Amazon Web Services Canada has the services to help you build sophisticated applications with increased flexibility, scalability and reliability.
Bronson has been providing consulting services in Ottawa for over 30 years. Since 2011 it has been engaging clients with Predictive Analytics and Data Visualization projects. Bronson is the only Ottawa based certified partner of Alteryx and Tableau.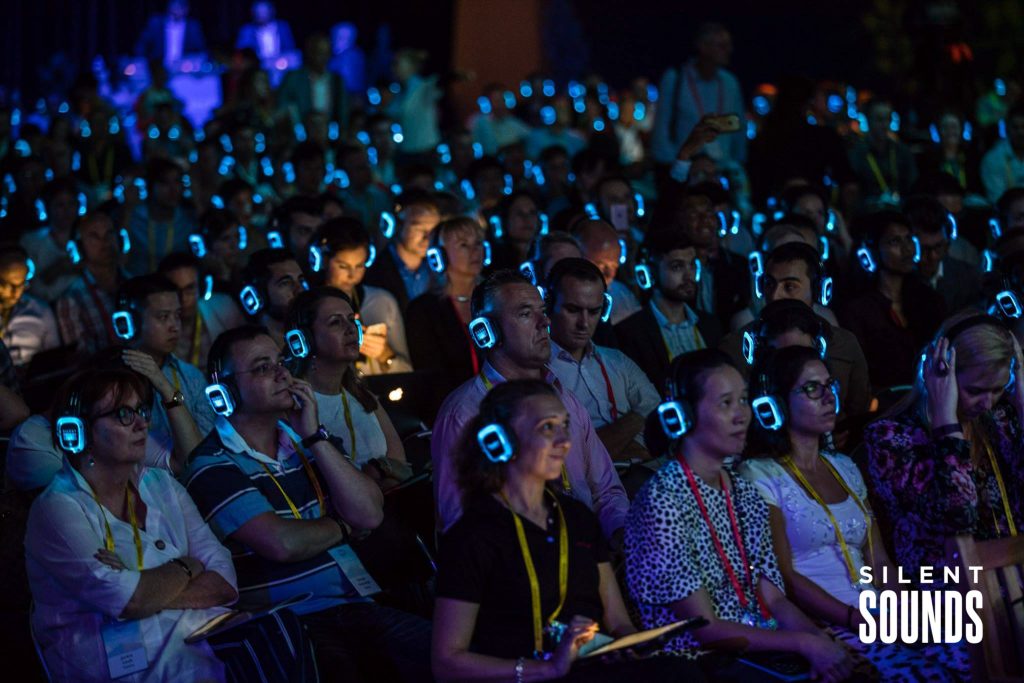 Quiet Events to ensures that Beer & Analytics attendees experience the utmost sound quality at our events. Each attendee receives a personal headphone set with which they are able to listen to speaker presentations. The headphones help to block out background noise and many common sound system mishaps.
Quiet Events Channel to allow you to socialize, eat and drink, or listen.