Beer & Analytics VIII -
September 14th, 2022
5:00 PM – 5:30 PM – Registration 
5:30 PM – 5:55 PM – LinkedIn Meetup Networking, Beer and Food
6:00 PM – 6:05 PM – Opening Remarks
6:05 PM – 6:30 PM – Data Management & Analytics: Considerations for Your Next Strategic Plan – Sahar Nezami, Bank of Canada
6:30 PM – 6:55 PM – Visualizing the Pandemic: A Glimpse into Toronto Public Health's Data Visualization Response to COVID-19 – Tamara Augsten, City of Toronto
6:55 PM – 7:20 PM – Building Simple, Yet Powerful Analytical Workflows Using Weather and PDF Data – Phil Cormier, Bronson Analytics
7:20 PM – 7:45 PM – Analytics for All – Brad Welch, Alteryx
7:45 PM – Bronson Closing Remarks, Martin McGarry
5:30 PM – 9:00 PM – Conference Booths, LinkedIn Meetup Networking, Beer and Food
* More speakers to be announced! Stay tuned.
Time
Event
5:00 PM – 5:30 PM
Registration
5:30 PM – 6:00 PM
LinkedIn Meetup Networking, Beer and Food
6:00 PM – 6:05 PM
Opening Remarks
6:05 PM – 6:30 PM
Data Management & Analytics: Considerations for Your Next Strategic Plan – Sahar Nezami, Bank of Canada
6:30 PM – 6:55 PM

Visualizing the Pandemic: A Glimpse into Toronto Public Health's Data Visualization Response to COVID-19 –

Tamara Augsten

,

City of Toronto
6:55 PM – 7:20 PM

Building Simple, Yet Powerful Analytical Workflows Using Weather and PDF Data –

Phil Cormier

,

Bronson Analytics
7:20 PM – 7:45 PM

Analytics for All –

Brad Welch

,

Alteryx
7:45 PM
Bronson Closing Remarks, Martin McGarry
Sahar Nezami is a Senior Director at the Bank of Canada where she heads the Analytics & Insights practice. She has more than 15 years of experience building, growing, and leading data and analytics teams in various lines of business and different industries, from professional services, to retail banking, and now with central banking. Sahar is an advocate of self-serve analytics and augmented decision support and believes in the value of data as a product and analytics as a service. She is a mentor and a volunteer and works on providing opportunities and support networks for women and newcomers, in particular. Analytics strategy, talent development, and automating insights are some of the topics Sahar is interested in and speaks about. Sahar is a software engineer with an M.Sc. in Economic Systems and an MBA. She lives in Toronto, Canada, and you can connect with her on LinkedIn.
Tamara uses her background in data analysis and urban planning to visualize, mobilize and translate data in a meaningful, accessible and engaging way to inform planning and policy. She currently works with Toronto Public Health at the City of Toronto and develops data visualization tools for the COVID-19 pandemic response for both internal and public audiences. The public-facing dashboards she has contributed to have received over 30 million views. Previously to her work at Toronto Public Health, she led Raising the Village – an initiative to provide communities with data and research to measure the well-being of Toronto's children and families.
Phil has been a project manager on the Bronson consulting team for over two decades. A Chartered Accountant with extensive experience in auditing, financial controlling and strategic management, he has leveraged his financial expertise and leadership on countless projects for clients in government and the private sector and has provided tactical business advice across many industries.
Brad Welch is the VP of Americas Sales Engineering at Alteryx where he's focused on introducing new models, strategies, and analytics to maximize revenue, market, and customer success. He has 13+ years of experience enabling SAP, Tableau, and Alteryx to achieve market leadership and continued year-over-year business growth, achieving high customer satisfaction and retention levels.
Love Chix partners with High Park Brewery to provide delicious small bites made on-site, in-house in the kitchen at High Park. Chef Paul Marshall of Love Chix shares some inspiring words about the philosophy of Love Chix in saying, "I have always loved food and have always craved the pace of a fast and hard service. Wine, Beer and Spirits will always have a special place in my heart which I am sure others will agree with me. The friendships I have made have and will be everlasting, and my philosophy with food revolves around the fact that food and family are the only things that globally we can all relate too."
Bronson has been providing consulting services in Ottawa for over 30 years. Since 2011 it has been engaging clients with Predictive Analytics and Data Visualization projects. Bronson is the only Ottawa based certified partner of Alteryx and Tableau.
Alteryx is revolutionizing business through data science and analytics, Alteryx offers an end-to-end analytics platform that empowers data analysts and scientists alike to break data barriers, deliver insights, and experience the thrill of getting to the answer faster. Organizations all over the world rely on Alteryx daily to deliver actionable insights.
Tableau helps people see and understand data. Tableau helps anyone quickly analyze, visualize and share information. More than 74,000 customer accounts get rapid results with Tableau in the office and on-the-go. Hundreds of thousands of people have used Tableau Public to share data in their blogs and websites.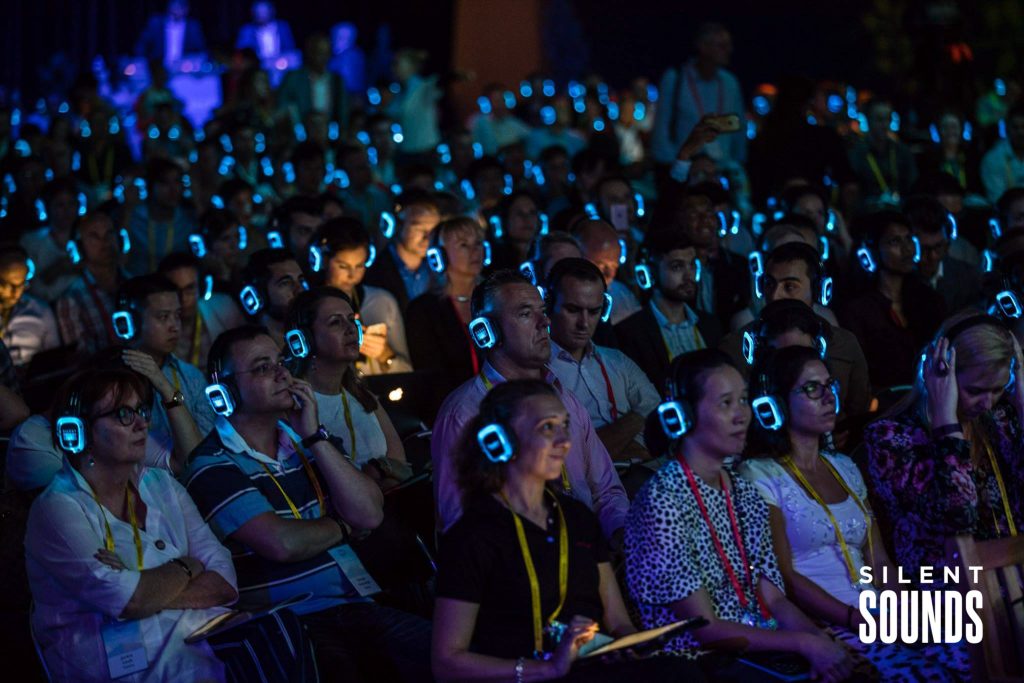 Quiet Events to ensures that Beer & Analytics attendees experience the utmost sound quality at our events. Each attendee receives a personal headphone set with which they are able to listen to speaker presentations. The headphones help to block out background noise and many common sound system mishaps.
Quiet Events Channel to allow you to socialize, eat and drink, or listen.