Beer & Analytics XI -
Sept 21, 2023
Time
Event
5:00 PM – 5:30 PM
Registration
5:30 PM – 5:50 PM
LinkedIn Meetup Networking, Beer and Food
5:50 PM – 6:00 PM
Opening Remarks, Martin McGarry
6:00 PM – 6:25 PM
A Use Case for Data Virtualization – Jason Del Bosco

,

Senior Data Architect,

Export Development Canada
6:25 PM – 6:50 PM

The Evolution of Analytics at Canada Post: Going Beyond Prediction –

Carol Wilson

, Director of Advanced Analytics,

Canada Post
6:50 PM – 7:15 PM
Palantir: Operating System for the Modern Enterprise, at Any Scale – Dennis Halfpenny,

CRO,

Palantir Canada
7:15 PM – 7:40 PM

A Gentle Introduction to Synthetic Data Generation –

Dr. Khaled El Emam,

Co-Founder and General Manager,

Replica Analytics
7:40
Closing Remarks, Martin McGarry
5:30 PM – 9:00 PM

Conference Booths, LinkedIn Meetup Networking, Beer and Food
5:00 PM – 5:30 PM – Registration 
5:30 PM – 5:50 PM – LinkedIn Meetup Networking, Beer and Food
5:50 PM – 6:00 PM – Opening Remarks, Martin McGarry
6:00 PM – 6:25 PM – A Use Case for Data Virtualization – Jason Del Bosco, Senior Data Architect, Export Development Canada
6:25 PM – 6:50 PM – The Evolution of Analytics at Canada Post: Going Beyond Prediction – Carol Wilson, Director of Advanced Analytics, Canada Post
6:50 PM – 7:15 PM – Palantir: Operating System for the Modern Enterprise, at Any Scale – Dennis Halfpenny, CRO, Palantir Canada
7:15 PM – 7:40 PM – A Gentle Introduction to Synthetic Data Generation – Dr. Khaled El Emam, Co-Founder and General Manager, Replica Analytics
7:40 PM – Closing Remarks, Martin McGarry
5:30 PM – 9:00 PM – Conference Booths, LinkedIn Meetup Networking, Beer and Food
Bronson has been providing consulting services in Ottawa for over 30 years. Since 2011 it has been engaging clients with Predictive Analytics and Data Visualization projects. Bronson is the only Ottawa based certified partner of Alteryx and Tableau.
Denodo enables organizations to connect to all of their data in real time. For every organization data and its related infrastructure is constantly evolving. As a result, enterprise data will always remain distributed. The Denodo Platform gives IT organizations the flexibility to evolve their data strategies, migrating to the cloud, or logically unifying data warehouses and data lakes, without affecting business. The Denodo Platform also accelerates data provisioning through reduced data replication, it enables consistent security and governance across multiple systems, and it gives your business users the flexibility to choose their preferred applications.
Palantir saw automated approaches that failed against adaptive adversaries, and all-or-nothing access controls that forced organizations to make unacceptable trade-offs between collaborating and securing sensitive data from misuse. Palantir builds category-leading software that empowers organizations to create and govern artificial intelligence — across public and private networks.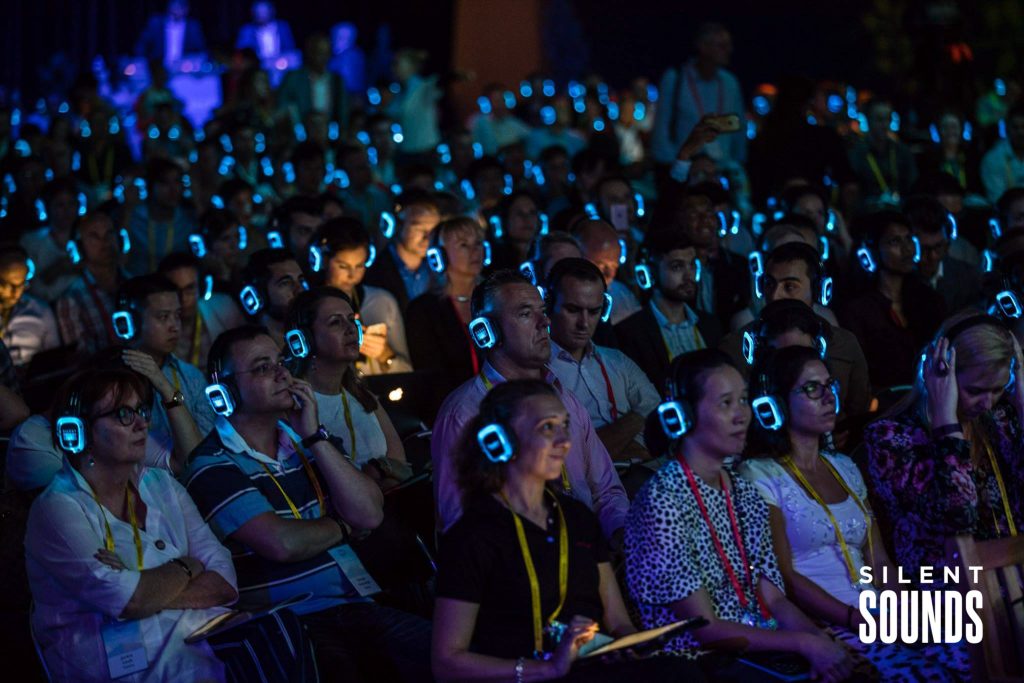 Quiet Events to ensures that Beer & Analytics attendees experience the utmost sound quality at our events. Each attendee receives a personal headphone set with which they are able to listen to speaker presentations. The headphones help to block out background noise and many common sound system mishaps.
Quiet Events Channel to allow you to socialize, eat and drink, or listen.